We take great pleasure in supporting a number of local charities that are close to our hearts through the provision of significant monthly donations and a full calendar of fundraising events.
Our annual charity ball always draws a great crowd and, combined with cake sales, sponsored runs and treasure hunts, we are delighted to have raised thousands of pounds for some great causes over the years.
Aside from charity work we also enjoy working with local primary schools to enhance students' learning, having organised sponsored drawing and pumpkin-carving competitions previously.
Whilst sadly we're unable to support everyone, we do try to help as many organisations as possible -so if you know of a great local cause we can work with we would love to hear from you.
Our Supported Charities:

Weston Hospicecare
Weston Hospicecare provides physical, psychological, emotional and spiritual care to the 1 in 100 local people with life-limiting illnesses such as cancer, motor neurone disease and heart or lung failure.
Their many services are provided free of charge and it costs nearly £3 million every year to keep the Hospice doors open, of which only 19% is funded by the NHS.

Jessie May Children's Hospice
Jessie May's mission is to work in partnership with families and other agencies of Bristol, Bath, North Somerset and South Gloucester to deliver and develop quality respite and palliative care services in the home for all children and young people with life limiting conditions and their families who choose them.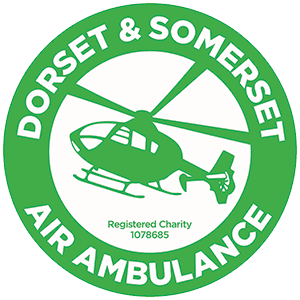 Dorset & Somerset Air Ambulance
Dorset and Somerset Air Ambulance provides relief from sickness and injury for the people of Dorset and Somerset, by the provision of an air ambulance. They receive no direct funding from the Government or the National Lottery and rely entirely on the generosity of donations.
From their airbase, they can be at any point in the two counties within 19 minutes but, more importantly, the helicopter can then take a patient to any one of the Major Trauma Centres in the South West within a further 20 minutes.
The Dorset & Somerset Air Ambulance's operational costs are over £2 million a year. The cost per mission equates to approximately £2,500 and in the summer months they can attend up to 9 missions per day.